OUR STORY
Mulvey Construction, Inc. was founded in 1979 by President Tim C. Mulvey and is headquartered in Lockport, NY, approximately 30 minutes northeast of Buffalo.
Mulvey Construction, Inc. is a commercial general contractor specializing in professional office buildings, health care facilities, restaurants, retail facilities, commercial/industrial projects and design/build services.
Our team of Project Managers, Estimators and Superintendents are available to walk our clients through the construction process step by step.  Our team members are on site of your project to ensure construction is carried out according to plan.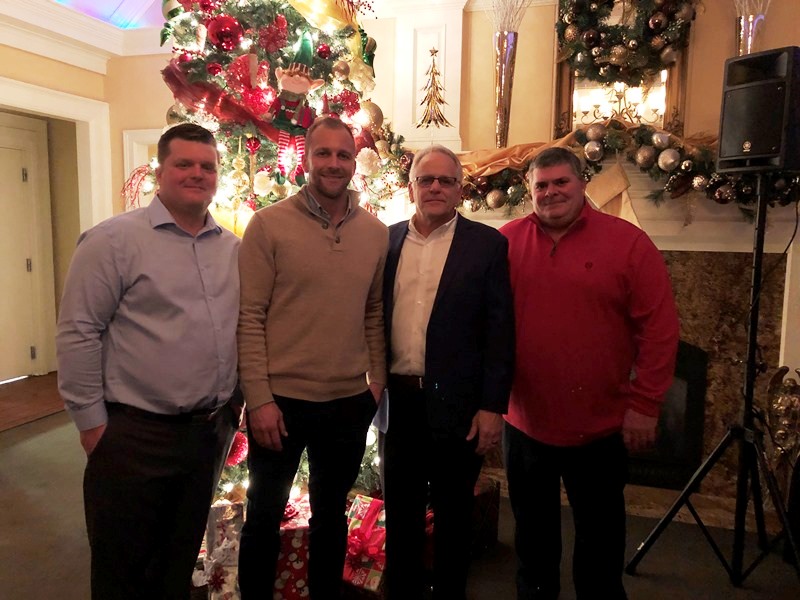 We are currently licensed in New York, Pennsylvania, Virginia and West Virginia, New Jersey, North Carolina, South Carolina, Georgia, Tennessee, and Connecticut.
Mulvey Construction, Inc. has expertise in many construction disciplines with the resources to provide quality conventional, specialized and "turn-key" services.
In addition to traditional construction services, Mulvey Construction, Inc. provides the flexibility of Design/Build services for our clients.
Under a single agreement, Mulvey provides the architectural, engineering and construction services needed for a quality cost effective successful project. The key to the success of a Design/Build contract is in the teamwork between the architect/engineer, contractor and owner. With extensive construction and management experience, there are many benefits realized by the client, including significant flexibility and substantial time and cost savings.
CORPORATE COMMITMENT TO SAFETY
To all Employees, Subcontractors, Suppliers, and Customers of Mulvey Construction, Inc.:
Safety in Mulvey Construction, Inc. operations is not just a corporate goal, it is a requirement!
To this end, we have formulated a comprehensive written safety program to govern all the operations of Mulvey Construction Inc. As a condition of employment, all employees must adhere faithfully to the safety program requirements, safety rules, instructions, and procedures. Employees must also adhere to any owner established programs that may be specific to a work site.
It is a condition of all subcontracts and purchase orders issued by Mulvey Construction, Inc. that our safety program and the safety rules, instructions and procedures, as well as all applicable state, federal and local codes and regulations be adhered to. Failure to comply is a breach of contract terms.
All visitors to any Mulvey Construction, Inc. operation including but not limited to suppliers, owner representatives, agents of architect or engineer, regulatory authorities and insurance company representatives shall be required to follow all safety rules and regulations in effect during their visit.
Mulvey Construction, Inc. will make an effort to ensure that the operations of other contractors not under our control do not endanger the safety of our employees. All employees are required to report hazardous activities of other employees to appropriate Mulvey Construction, Inc. officials.
The Safety Director, Project Mangers, Job Superintendents and foremen have the full support of management in enforcing the provisions of this program as it relates to responsibilities assigned to them.